CBX Contacts The people you communicate with
Full vCard Support
Import and export your contacts with a full vCard Support.
Easy Searching
Sort, filter and search your contacts with a breeze.
Contact Collecting
New people you meet are appended to your contacts list automatically.
Contact Card
Just hover over an avatar to quickly view anyone's details.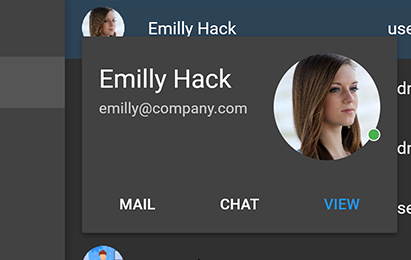 Contact Import
Import your contact list from any app with a simple click.
Person's Details
CrossBox lets you create a thorough contact card for anyone you interact with. You can fill in every last detail, so you know everything about the person next time you need it.